This section of the site contains most of the goodies: the drinking games, my FAQ section, and loads of other fun things.






Drinking Games




Other Features
I've finally accepted some parts of the show! To see a list of my favourite parts, click here!

Before emailing or posting to the message board, please check out this FAQ's Section

View my favourite guestbook comments ever here!

Visit Atom's July "Who NOT da Man" page...(he is totally unrelated to us...the Anti-Flatley cause is growing!) click here!

Read Andromeda's compilation of "scandalous" dance videos she liked better than LOTD Click here!

Is Michael Flatley a relative of Liberace? to find out, click me!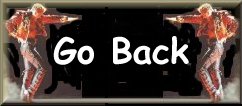 2000 andromedastraine